Fondé en 1993 par Marc Thorpe, Maurice Martin, Rick McCrory, Mike Lazarus et Jean Francois Gisèle notre chapitre est un de ceux avec le plus de membres au Canada. Maurice Martin est un monument dans le domaine de la pêche au Québec. En 2010 il a été intronisé au temple de la renommée de Muskies Canada. Nos membres vont du débutant, aux mordus de la pêche bien connus comme Daniel Leclair et Martin Bérubé, jusqu'aux guides de renommée comme Mike Lazarus et Patrick Therrien. Nos membres sont des mordus de pêche au maskinongé et des évangélistes de la remise à l'eau. Tous ont à coeur la protection de l'espèce et l'amélioration de la qualité de cette pêche.
--
Founded in 1993 by Marc Thorpe, Maurice Martin, Rick McCrory, Mike Lazarus and Jean Francois Gisèle, our Chapter is one of the largest in the club. Maurice martin is a legend in Quebec sportfishing. In 2010 he was inducted into the Muskies Canada Hall of Fame. Our members range from beginners to avid anglers like Daniel Leclair and Martin Berube and include pro muskie guides like Make Lazarus, Joe Flo McComber and Patrick Therrien. We are all avid muskie anglers and serious catch and release ambassadors. All of us are concerned with the protection of the species and the improvement of the fishery.
Informations : Pierre Masson, President
info@muskiescanadamontreal.ca
Commanditaire - Sponsor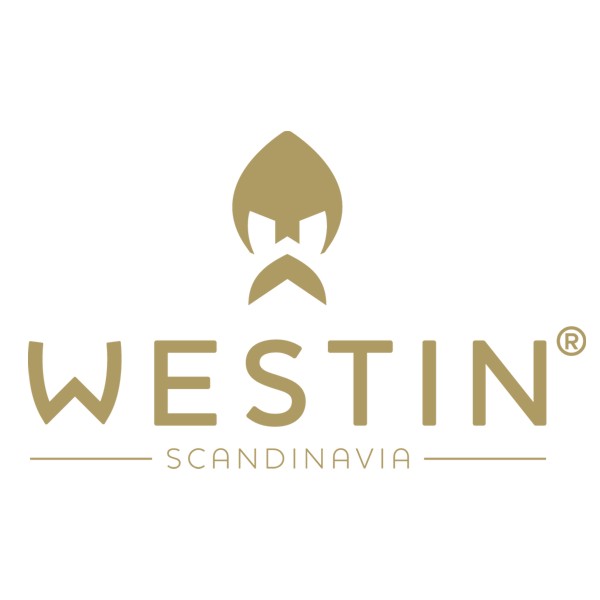 Merci à notre généreux commanditaire
Westin Fishing
!
Thank you to our generous sponsor
Westin Fishing
!
Meetings
En assistant à une réunion de notre chapitre vous aurez la chance de discuter avec des pêcheurs expérimentés et même des guides réputés. Vous côtoierai également des pêcheurs qui sont là pour en apprendre plus aussi. Vous serez très bien accueillis par nos très sympathiques membres qui se feront un plaisir de partager avec vous.
À chaque réunions nous nous efforçons de présenter une capsule technique où une activité qui vous permettra d'approfondir vos connaissances en matière de pêche au maskinongé et sur d'autres sujets connexes. Chaque réunions est différentes, mais chaque fois vous en ressortirez avec un peu plus de connaissances sur la chasse au maskinongé. Les réunions se déroulent autant en français qu'en anglais. Situé sur le bord du lac Saint-Louis à Lachine, le local de l'Association des Pêcheurs et Chasseurs Sportifs du Lac Saint-Louis est l'endroit idéal pour un club de pêche. Il y a un bar à votre disposition et le prix des consommations est très abordable.
Vous pouvez venir assister à une réunion avant de devenir membre pour voir par vous-même le déroulement d'une soirée et l'enthousiasme de nos membres. Vous y serez très bien accueillis. Venez nous rejoindre! Les réunions ont lieu tous les premiers mercredi du mois, à 19h00 (sauf en janvier).
Ajoutez l'horaire des activités à votre agenda électronique (Outlook, GMail, Blackberry, etc).
Importer ce fichier (.ics)
.
--
By attending one of our chapter meetings, you will have a chance to talk to experienced anglers and well known muskie guides. You will find other anglers who are also learning as well as lots of friendly members who will be happy to share their knowledge with you. At each meeting we try to present an exposé on fishing techniques or an activity that will deepen your knowledge on muskie fishing and other related topics. Our meetings are conducted partly in french and partly in english.
Each meeting is different but each time you will leave with a little more knowledge about hunting for muskies. Located on the shores of Lake Saint-Louis in Lachine, the local of the Association des Chasseurs et Pêcheurs du Lac Saint-Louis (Lachine Anglers Club) is the perfect place for a fishing club. There is a bar available and the prices are very affordable.
You can attend a meeting before becoming a member to see for yourself our enthusiasm. You will be very welcome. Come and join us! All meetings are held on the first Wednesday night of each month at 7pm (except January).
Add our meetings and events to your electronic agenda (Outlook, GMail, Blackberry, etc) by
importing this file (.ics)
.
Boutique en ligne / Online Store
Notre chapitre a maintenant un site web transactionnel où sont offert entre autre les billets pour les événements que l'on organise.

--
Our chapter has now a online store web site where we sell tickets for our events.


www.muskiescanadamontreal.ca
Association des Pêcheurs et Chasseurs Sportifs du Lac Saint-Louis. (Lachine Anglers Club)
3051 Boulevard Saint-Joseph, Lachine.